---
Become our
Correspondent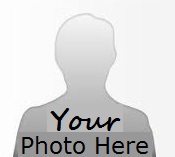 Click Here to join us
---
Find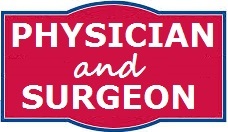 Near You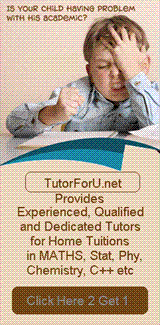 ---
Home | Tell a Friend | Support Your Candidate | Write about politics of NA-189 ( Old NA-171 )
---




Canadian

[Posted on : 2013-11-08 by ugg italia] This is simply not the Canadian governing administration for motives of national safety factors with the first of all time ban from overseas acquisitions offer . Final month , the government depending on similar things to consider turned down an Egyptian billionaire $ 520 million acquisition of Manitoba Telecom Products , a division within the deliver . Canadian Sector Minister James Moore (James Moore) , says in saying the decision , Manitoba Telecom Companies nationwide fiber-optic network to national organizations and governments present critical telecommunications providers , together with the federal government of Canada alone .

[Posted on : 2013-05-15 by ALI BALOCH] Mubarak Ho Khawaja sahaib election 2013 inshallaha ap ka haq ma hi ay ga. PPP zindaabad.jiya bhutto.

$hoaib

[Posted on : 2013-04-25 by Shoaibqaisranibaloch] Shaheen taunsa sardar meer badshah not joined ppp.He join jamiat ulma islam.SHAHEEN TAUNSA ZINDABAD.

Entry tests for candidates of Election

[Posted on : 2013-04-08 by irfan] like DR or engineering admission there will be entry testes for students so for candidates of election there should be a testes like entry test or NTS because they are represent Pakistani nation

Result of Election 2008
S.No.
Name of Candidate
Party
Votes
1
Khawja Sheeraz Mehmood
Pakistan Muslim League
39628
2
Amjad Farooq Khan Khosa
Independent
36400
3
Sardar Meer Badshah Khan Qaisrani
Pakistan Muslim League (N)
35124
4
Khawja Mudassir Mehmood
Pakistan Peoples Party Parliamentarians
19221
5
Khawja Muhammad Dawood Sulemani
Independent
16543
6
Khawja Ghulam Nizam Ud Din
Mutthida Majlis-e-Amal Pakistan (MMA)
14914
7
Shamoona Umbreen Qaisrani
Independent
557
8
Sher Zaman Qaisrani
Independent
115
9
Dastgir Muhammad Hamauyun Advocate Khetran
Independent
102
10
Muhammad Tahir Makhdoom
Jamiat Ulama-e-Islam (S)
30


Source: Election Commission of Pakistan's Website

---

Latest Political/Election News :


---

Elahi elected provincial speaker

[16-Aug-2018] Muslim League-Quaid (PML-Q) leader Chaudhry Pervez Elahi was sworn in as Punjab Assembly speaker after he was elected to the post with 201 votes — more than expected.

Elahi was up against PML-N's Iqbal Gujar, who received 147 votes ─ 15 less than expected.

A total of 354 MPAs cast their vote in the election. The PTI candidate was expected to receive 185 votes, including 10 from the PML-Q, whereas the PML-N candidate was expected to get 162 votes. .... [read more]

---

Bizenjo elected provincial speaker

[16-Aug-2018] Awami Party's (BAP) Mir Abdul Quddus Bizenjo was elected speaker of the Balochistan Assembly.

He secured 39 of the total 59 votes that were cast, while Haji Nawaz Kakar, the joint opposition's nominee, garnered the remaining 20 votes. None of the votes were rejected. .... [read more]

---

Asad Qaiser, Qasim Suri elected NA speaker and deputy speaker

[15-Aug-2018] a former speaker of the Khyber Pakhtunkhwa Assembly, received 176 votes to PPP stalwart and joint opposition's candidate Khursheed Shah's 146. Eight votes were rejected in the tally.

The election for the post of deputy speaker was also won by a PTI candidate: Suri. He garnered 183 votes and edged out Muttahida Majlis-i-Amal's (MMA) Maulana Asad Mehmood, who received 144 votes.

After the announcement of Qaiser's victory, the new NA speaker made a round of the opposition benches and shook hands with PPP, PML-N and MMA leaders seated in the front rows of the assembly. .... [read more]

---

Thari women set example for all in 2018 elections

[14-Aug-2018] collected from the District Returning Officer (DRO) in Mithi and the official website of Election Commission of Pakistan revealed that two constituencies of Sindh's underdeveloped Thar district, NA-221 and NA-222, emerged as those with the highest voter turnout ratios across Pakistan.

In NA-221 Tharparkar-I, the turnout ratio was 68.6 per cent with 72.83pc of the female voters and 65.39pc of male voters showing up to vote. A total of 166,527 votes were cast here of which 9,341 were rejected.

The ratio of women who came out to vote in NA-221 is the highest anywhere in Pakistan. .... [read more]

---

PTI seeks PPP's support for NA Speaker's election

[13-Aug-2018] Pakistan Tehreek-e-Insaf (PTI) has sought the support of Pakistan People's Party (PPP) for the election of the National Assembly speaker on Wednesday following the oath-taking of MNAs-elect on Monday.

Talking to newsmen after the meeting, Khursheed Shah said all political leaders should play their role in parliament, adding that his party would support any legislation that benefitted the country. He said the PTI delegation was told that the PPP will support any legislation that protected the interest of the nation and country. .... [read more]

---

View more News items...

---



www.newtrends.24hours.pw is a site which helps not only you as a fashion lover to select new trends in the daily life and party fashion dresses but also to dress designers to provide a place to tell the world about their new creations. So that they get more audiance for their intelectual designs. It also provides information on bags, shoes, Jewelry, ties, nighties and undergarments etc


If you have some updates for this constituency or the Elections 2018 and you want to share then Click Here.

Find Near You



---

Your Vote

is

Your Voice

Vote Your Nation

&

Vote Right

---

Electionsite.org provides targeted and affordable advertising for advertisers.
If you want to have your ads on Electionsite.org website Click Here.

Makwal Kalan

[Posted on : 2014-09-19 by Hafiz Makli] Gas Pipe line for Makwal kalan pending from 3 years- What u doing sardar sb for this

Problem

[Posted on : 2013-05-14 by Muhammad anwar] Major problem of na 171 seam o thore in my city. people are educated but they are work labour.not given a govt job. And no any proper job ...I request to my na171 canidates to do some thing

Problems

[Posted on : 2013-05-11 by syed qadir abbas shah] girls college.water .sameethore.etc. 03321763670

Click Here to upload Photo and Introduction of your Candidates


National Assembly : NA-1 , NA-2 , NA-3 , NA-4 , NA-5 , NA-6 , NA-7 , NA-8 , NA-9 , NA-10 , NA-11 , NA-12 , NA-13 , NA-14 , NA-15 , NA-16 , NA-17 , NA-18 , NA-19 , NA-20 , NA-21 , NA-22 , NA-23 , NA-24 , NA-25 , NA-26 , NA-27 , NA-28 , NA-29 , NA-30 , NA-31 , NA-32 , NA-33 , NA-34 , NA-35 , NA-36 , NA-37 , NA-38 , NA-39 , NA-40 , NA-41 , NA-42 , NA-43 , NA-44 , NA-45 , NA-46 , NA-47 , NA-48 , NA-49 , NA-50 , NA-51 , NA-52 , NA-53 , NA-54 , NA-55 , NA-56 , NA-57 , NA-58 , NA-59 , NA-60 , NA-61 , NA-62 , NA-63 , NA-64 , NA-65 , NA-66 , NA-67 , NA-68 , NA-69 , NA-70 , NA-71 , NA-72 , NA-73 , NA-74 , NA-75 , NA-76 , NA-77 , NA-78 , NA-79 , NA-80 , NA-81 , NA-82 , NA-83 , NA-84 , NA-85 , NA-86 , NA-87 , NA-88 , NA-89 , NA-90 , NA-91 , NA-92 , NA-93 , NA-94 , NA-95 , NA-96 , NA-97 , NA-98 , NA-99 , NA-100 , NA-101 , NA-102 , NA-103 , NA-104 , NA-105 , NA-106 , NA-107 , NA-108 , NA-109 , NA-110 , NA-111 , NA-112 , NA-113 , NA-114 , NA-115 , NA-116 , NA-117 , NA-118 , NA-119 , NA-120 , NA-121 , NA-122 , NA-123 , NA-124 , NA-125 , NA-126 , NA-127 , NA-128 , NA-129 , NA-130 , NA-131 , NA-132 , NA-133 , NA-134 , NA-135 , NA-136 , NA-137 , NA-138 , NA-139 , NA-140 , NA-141 , NA-142 , NA-143 , NA-144 , NA-145 , NA-146 , NA-147 , NA-148 , NA-149 , NA-150 , NA-151 , NA-152 , NA-153 , NA-154 , NA-155 , NA-156 , NA-157 , NA-158 , NA-159 , NA-160 , NA-161 , NA-162 , NA-163 , NA-164 , NA-165 , NA-166 , NA-167 , NA-168 , NA-169 , NA-170 , NA-171 , NA-172 , NA-173 , NA-174 , NA-175 , NA-176 , NA-177 , NA-178 , NA-179 , NA-180 , NA-181 , NA-182 , NA-183 , NA-184 , NA-185 , NA-186 , NA-187 , NA-188 , NA-189 , NA-190 , NA-191 , NA-192 , NA-193 , NA-194 , NA-195 , NA-196 , NA-197 , NA-198 , NA-199 , NA-200 , NA-201 , NA-202 , NA-203 , NA-204 , NA-205 , NA-206 , NA-207 , NA-208 , NA-209 , NA-210 , NA-211 , NA-212 , NA-213 , NA-214 , NA-215 , NA-216 , NA-217 , NA-218 , NA-219 , NA-220 , NA-221 , NA-222 , NA-223 , NA-224 , NA-225 , NA-226 , NA-227 , NA-228 , NA-229 , NA-230 , NA-231 , NA-232 , NA-233 , NA-234 , NA-235 , NA-236 , NA-237 , NA-238 , NA-239 , NA-240 , NA-241 , NA-242 , NA-243 , NA-244 , NA-245 , NA-246 , NA-247 , NA-248 , NA-249 , NA-250 , NA-251 , NA-252 , NA-253 , NA-254 , NA-255 , NA-256 , NA-257 , NA-258 , NA-259 , NA-260 , NA-261 , NA-262 , NA-263 , NA-264 , NA-265 , NA-266 , NA-267 , NA-268 , NA-269 , NA-270 , NA-271 , NA-272
---

Punjab Assembly : PP-1 , PP-2 , PP-3 , PP-4 , PP-5 , PP-6 , PP-7 , PP-8 , PP-9 , PP-10 , PP-11 , PP-12 , PP-13 , PP-14 , PP-15 , PP-16 , PP-17 , PP-18 , PP-19 , PP-20 , PP-21 , PP-22 , PP-23 , PP-24 , PP-25 , PP-26 , PP-27 , PP-28 , PP-29 , PP-30 , PP-31 , PP-32 , PP-33 , PP-34 , PP-35 , PP-36 , PP-37 , PP-38 , PP-39 , PP-40 , PP-41 , PP-42 , PP-43 , PP-44 , PP-45 , PP-46 , PP-47 , PP-48 , PP-49 , PP-50 , PP-51 , PP-52 , PP-53 , PP-54 , PP-55 , PP-56 , PP-57 , PP-58 , PP-59 , PP-60 , PP-61 , PP-62 , PP-63 , PP-64 , PP-65 , PP-66 , PP-67 , PP-68 , PP-69 , PP-70 , PP-71 , PP-72 , PP-73 , PP-74 , PP-75 , PP-76 , PP-77 , PP-78 , PP-79 , PP-80 , PP-81 , PP-82 , PP-83 , PP-84 , PP-85 , PP-86 , PP-87 , PP-88 , PP-89 , PP-90 , PP-91 , PP-92 , PP-93 , PP-94 , PP-95 , PP-96 , PP-97 , PP-98 , PP-99 , PP-100 , PP-101 , PP-102 , PP-103 , PP-104 , PP-105 , PP-106 , PP-107 , PP-108 , PP-109 , PP-110 , PP-111 , PP-112 , PP-113 , PP-114 , PP-115 , PP-116 , PP-117 , PP-118 , PP-119 , PP-120 , PP-121 , PP-122 , PP-123 , PP-124 , PP-125 , PP-126 , PP-127 , PP-128 , PP-129 , PP-130 , PP-131 , PP-132 , PP-133 , PP-134 , PP-135 , PP-136 , PP-137 , PP-138 , PP-139 , PP-140 , PP-141 , PP-142 , PP-143 , PP-144 , PP-145 , PP-146 , PP-147 , PP-148 , PP-149 , PP-150 , PP-151 , PP-152 , PP-153 , PP-154 , PP-155 , PP-156 , PP-157 , PP-158 , PP-159 , PP-160 , PP-161 , PP-162 , PP-163 , PP-164 , PP-165 , PP-166 , PP-167 , PP-168 , PP-169 , PP-170 , PP-171 , PP-172 , PP-173 , PP-174 , PP-175 , PP-176 , PP-177 , PP-178 , PP-179 , PP-180 , PP-181 , PP-182 , PP-183 , PP-184 , PP-185 , PP-186 , PP-187 , PP-188 , PP-189 , PP-190 , PP-191 , PP-192 , PP-193 , PP-194 , PP-195 , PP-196 , PP-197 , PP-198 , PP-199 , PP-200 , PP-201 , PP-202 , PP-203 , PP-204 , PP-205 , PP-206 , PP-207 , PP-208 , PP-209 , PP-210 , PP-211 , PP-212 , PP-213 , PP-214 , PP-215 , PP-216 , PP-217 , PP-218 , PP-219 , PP-220 , PP-221 , PP-222 , PP-223 , PP-224 , PP-225 , PP-226 , PP-227 , PP-228 , PP-229 , PP-230 , PP-231 , PP-232 , PP-233 , PP-234 , PP-235 , PP-236 , PP-237 , PP-238 , PP-239 , PP-240 , PP-241 , PP-242 , PP-243 , PP-244 , PP-245 , PP-246 , PP-247 , PP-248 , PP-249 , PP-250 , PP-251 , PP-252 , PP-253 , PP-254 , PP-255 , PP-256 , PP-257 , PP-258 , PP-259 , PP-260 , PP-261 , PP-262 , PP-263 , PP-264 , PP-265 , PP-266 , PP-267 , PP-268 , PP-269 , PP-270 , PP-271 , PP-272 , PP-273 , PP-274 , PP-275 , PP-276 , PP-277 , PP-278 , PP-279 , PP-280 , PP-281 , PP-282 , PP-283 , PP-284 , PP-285 , PP-286 , PP-287 , PP-288 , PP-289 , PP-290 , PP-291 , PP-292 , PP-293 , PP-294 , PP-295 , PP-296 , PP-297
---

Sindh Assembly :PS-1 , PS-2 , PS-3 , PS-4 , PS-5 , PS-6 , PS-7 , PS-8 , PS-9 , PS-10 , PS-11 , PS-12 , PS-13 , PS-14 , PS-15 , PS-16 , PS-17 , PS-18 , PS-19 , PS-20 , PS-21 , PS-22 , PS-23 , PS-24 , PS-25 , PS-26 , PS-27 , PS-28 , PS-29 , PS-30 , PS-31 , PS-32 , PS-33 , PS-34 , PS-35 , PS-36 , PS-37 , PS-38 , PS-39 , PS-40 , PS-41 , PS-42 , PS-43 , PS-44 , PS-45 , PS-46 , PS-47 , PS-48 , PS-49 , PS-50 , PS-51 , PS-52 , PS-53 , PS-54 , PS-55 , PS-56 , PS-57 , PS-58 , PS-59 , PS-60 , PS-61 , PS-62 , PS-63 , PS-64 , PS-65 , PS-66 , PS-67 , PS-68 , PS-69 , PS-70 , PS-71 , PS-72 , PS-73 , PS-74 , PS-75 , PS-76 , PS-77 , PS-78 , PS-79 , PS-80 , PS-81 , PS-82 , PS-83 , PS-84 , PS-85 , PS-86 , PS-87 , PS-88 , PS-89 , PS-90 , PS-91 , PS-92 , PS-93 , PS-94 , PS-95 , PS-96 , PS-97 , PS-98 , PS-99 , PS-100 , PS-101 , PS-102 , PS-103 , PS-104 , PS-105 , PS-106 , PS-107 , PS-108 , PS-109 , PS-110 , PS-111 , PS-112 , PS-113 , PS-114 , PS-115 , PS-116 , PS-117 , PS-118 , PS-119 , PS-120 , PS-121 , PS-122 , PS-123 , PS-124 , PS-125 , PS-126 , PS-127 , PS-128 , PS-129 , PS-130
---

Khyber Pakhtunkhwa Assembly :PK-1 , PK-2 , PK-3 , PK-4 , PK-5 , PK-6 , PK-7 , PK-8 , PK-9 , PK-10 , PK-11 , PK-12 , PK-13 , PK-14 , PK-15 , PK-16 , PK-17 , PK-18 , PK-19 , PK-20 , PK-21 , PK-22 , PK-23 , PK-24 , PK-25 , PK-26 , PK-27 , PK-28 , PK-29 , PK-30 , PK-31 , PK-32 , PK-33 , PK-34 , PK-35 , PK-36 , PK-37 , PK-38 , PK-39 , PK-40 , PK-41 , PK-42 , PK-43 , PK-44 , PK-45 , PK-46 , PK-47 , PK-48 , PK-49 , PK-50 , PK-51 , PK-52 , PK-53 , PK-54 , PK-55 , PK-56 , PK-57 , PK-58 , PK-59 , PK-60 , PK-61 , PK-62 , PK-63 , PK-64 , PK-65 , PK-66 , PK-67 , PK-68 , PK-69 , PK-70 , PK-71 , PK-72 , PK-73 , PK-74 , PK-75 , PK-76 , PK-77 , PK-78 , PK-79 , PK-80 , PK-81 , PK-82 , PK-83 , PK-84 , PK-85 , PK-86 , PK-87 , PK-88 , PK-89 , PK-90 , PK-91 , PK-92 , PK-93 , PK-94 , PK-95 , PK-96 , PK-97 , PK-98 , PK-99
---

Balochistan Assembly :PB-1 , PB-2 , PB-3 , PB-4 , PB-5 , PB-6 , PB-7 , PB-8 , PB-9 , PB-10 , PB-11 , PB-12 , PB-13 , PB-14 , PB-15 , PB-16 , PB-17 , PB-18 , PB-19 , PB-20 , PB-21 , PB-22 , PB-23 , PB-24 , PB-25 , PB-26 , PB-27 , PB-28 , PB-29 , PB-30 , PB-31 , PB-32 , PB-33 , PB-34 , PB-35 , PB-36 , PB-37 , PB-38 , PB-39 , PB-40 , PB-41 , PB-42 , PB-43 , PB-44 , PB-45 , PB-46 , PB-47 , PB-48 , PB-49 , PB-50 , PB-51 ,

---
DISCLAIMERS. THE SITE AND ALL OF ITS CONTENT ARE PROVIDED ON AN "AS IS" BASIS AND ARE MADE AVAILABLE WITHOUT REPRESENTATION OR WARRANTY OF ANY KIND. ADMINISTRATION OF SITE MAKES NO REPRESENTATION OR WARRANTY, EXPRESS OR IMPLIED, TO YOU OR ANY OTHER PERSON OR ENTITY AS TO THE ACCURACY, RESULTS, TIMELINESS, COMPLETENESS, NON-INFRINGEMENT, MERCHANTABILITY AND/OR FITNESS FOR ANY PARTICULAR PURPOSE WITH RESPECT TO THE SITE OR ANY CONTENT. FURTHER, THE CONTENT MAY INCLUDE INACCURACIES OR TYPOGRAPHICAL ERRORS. WEBSITE ADMINISTRATION MAY MAKE MODIFICATIONS AND/OR CHANGES IN THIS SITE AND THE CONTENT AT ANY TIME, FOR ANY REASON. YOU ASSUME THE SOLE RISK OF MAKING USE OF THIS SITE AND THE CONTENT. UNDER NO CIRCUMSTANCES WILL WEBSITE ADMINISTRATION BE LIABLE TO YOU FOR ANY SPECIAL, INDIRECT, INCIDENTAL OR CONSEQUENTIAL DAMAGES OF ANY KIND ARISING FROM YOUR USE OF THIS SITE OR THE CONTENT, INCLUDING, BUT NOT LIMITED TO, COMPENSATION, REIMBURSEMENT OR DAMAGES ON ACCOUNT OF THE LOSS OF PRESENT OR PROSPECTIVE PROFITS, EXPENDITURES, INVESTMENTS OR COMMITMENTS, WHETHER MADE IN THE ESTABLISHMENT, DEVELOPMENT OR MAINTENANCE OF BUSINESS REPUTATION OR GOODWILL, FOR LOSS OF DATA, COST OF SUBSTITUTE MATERIALS, PRODUCTS, SERVICES OR INFORMATION, COST OF CAPITAL, AND THE CLAIMS OF ANY THIRD PARTY, OR FOR ANY OTHER REASON WHATSOEVER, EVEN IF WEBSITE ADMINISTRATION HAS BEEN ADVISED OF THE POSSIBILITY OF DAMAGES. TO THE EXTENT PERMITTED BY LAW, WEBSITE ADMINISTRATION DISCLAIMS LIABILITY FOR ANY DIRECT DAMAGES BASED ON YOUR USE OF THE SITE AND THE CONTENT. WEBSITE ADMINISTRATION IS NOT NECESSARILY AGREED TO THE CONTENTS PROVIDED BY THE CONTRIBUTORS OF THE SITE.

All rights reserved by electionsite.org Developed and Hosted by Alumni


Website has been updated ...